Issue 38: out now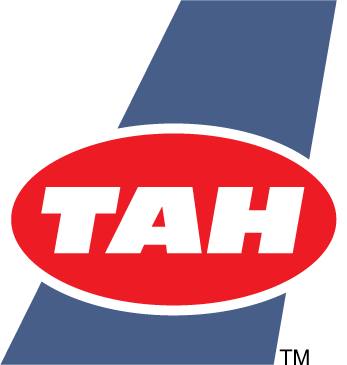 Subscribe, or buy single issues from our online shop.
Issue 39 will be published on
April 15, 2022
About the current issue
A warm welcome to the 38th issue of The Aviation Historian, the print and digital quarterly journal for seasoned enthusiasts.
In this first issue of 2022 we continue our mission to take you down some of the less-well-trodden paths of aviation history, from the early days of flying in Siam (courtesy of Albert Grandolini) to the spaceplanes of tomorrow, the latter incorporating 80 years of obscure research into the aerodynamic advantages - (and drawbacks) of outboard tailplanes. The history of these terminal appendages - often placed on precarious-looking booms extending aft from wingtips, in order to get them into clear air beyond the turbulent wake of the rest of the airframe - is chronicled by Guy Inchbald.
Other stops along the way include Natasha Heap's splendid account of Australian pioneering female aviator (and fashion designer) Ivy Hassard's 1930s flying career, a story little-known to general and even specialist audiences; and Clive Richards's masterful gathering and analysis of data about the prospective production of Bristol-engined Boeing B-29 Superfortresses in wartime Britain as a way to replace the ageing Wellington on Vickers' and shadow-factory production lines. We also present Jöel Mesnard's history of France's ill-fated naval jet fighter programme of the 1940s - as always, the French came up with some quirky and distinctive aeroplanes and concepts in their quest for success - and Paul Stoddart's comparative study of whether Supermarine's final fighter, the Scimitar (aka "the flying brick") could ever have been made world-class. The latter contains some illuminating comparisons with other early Western Cold War naval fighters.
There's also the concluding part of Guy Ellis's fascinating series on the British South Africa Police Reserve Air Wing's activities, conducted by civilian pilots flying seriously tooled-up light aircraft, and the closing instalment of Maurice Wickstead's thorough survey of Ethiopian Airlines' sterling efforts to bring Africa together over the past seven decades.
It doesn't stop there either: Professor Keith Hayward FRAeS (or simply "The Prof", to give him his TAH title) takes a look at Britain's return to the Airbus conglomerate as a full member in the late 1970s, having declined to join at the beginning of that decade; and Grant Peerless gets a good lungful of salty sea air with a visit to Butlin's holiday camps and the flying activities that went on there. It seems incredible now that bucket-and-spade holidaymakers spending a cheap week in a boxy chalet at one of Britain's coastal resorts (including Skegness, universally if euphemistically described as "bracing"), could enjoy "Thrilling joy-flights from the adjacent airfield"
Finally, Leif Hellström details an almost comical aviation-related element of the CIA's bungled Bay of Pigs invasion plans. Phew!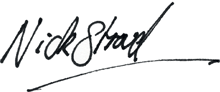 Nick Stroud, Editor
You may notice, while exploring our website, that our print subscription and single-issue prices have gone up. Owing to numerous rising costs, we have - reluctantly - had to make a modest increase, the first since we launched in 2012. We are confident though (and we hope you agree), that TAH's unrivalled combination of quality and content continues to provide excellent value for money.