Welcome to The Aviation Historian, the print and digital quarterly journal for seasoned enthusiasts who want to explore the lesser-known paths of flying history.
About the current issue
A very warm summer welcome to our 44th quarterly issue, in which we throw open the hangar doors, flood the darkest corners with sunlight and settle into a deckchair with something informative and entertaining to read ...
Although we don't do themed issues – or at least, we don't set out to – there is a distinct Cold War thread running through this one. Professor Keith Hayward uses his lecture at the Royal Aeronautical Society Aerospace Heritage Group's conference on the BAC TSR.2 (held at RAF Museum Midlands at Cosford in May this year) as the jumping-off point for his article on the political and industrial aspects of the strike fighter's controversial cancellation in 1965. Was the latter a big mistake or merely bowing to the inevitable? We also have Ian Bott's stunning graphics of the Bristol Bloodhound, commissioned to accompany Chris Gibson's fascinating history of the UK's remarkable surface-to-air guided missile – essentially an unmanned supersonic ramjet-powered monoplane containing a lacerating ring of steel that could slice a Soviet bomber in two. I believe Ian's artwork included in the feature is the most informative ever presented of the weapon in a periodical publication.
There's more from Chris on the Cold War theme in the second of his collaborations in this issue, in which he joins forces with Argentinian aviation historian Mariano Sciaroni to compare and contrast the perspectives of the Argentinian and British Air Staffs regarding potential RAF Vulcan bombing raids on Argentina's mainland during the Falklands/Malvinas conflict of 1982. Did the RAF's intelligence match up with the air-defence reality? Read the article and find out.
Talking of bombing capability, this issue also contains the concluding part of James Jackson's illuminating two-parter on the RAF's post-war development of bombing techniques, including the evolution of the technology that would culminate in Avro's Blue Steel stand-off missile – which, like the Bloodhound, became an integral part of Britain's post-war aerial arsenal.
And that's just the Cold War stuff. Elsewhere in TAH44, we have two major features on an air transport theme. The first is the second half of Lennart Andersson's exploration of the attacks suffered by airliners of China's CNAC and Eurasia carriers at the hands of Japanese military aircraft in 1937–41 – including the story of the famous Douglas "DC-2½". We also have an article from Greg Smith on the "Flagship" names of American Overseas Airlines' Lockheed Constellations.
There's plenty more to enjoy besides (including Fw 190 Jagdbomber ops, the concept of "scaleability", ATA ab initio pilots, First World War RNAS airships, and Bellanca's "Flying W" Aircruisers) in Issue 44 of The Aviation Historian – so pull up that deckchair!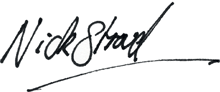 Nick Stroud, Editor

Issue 44: out now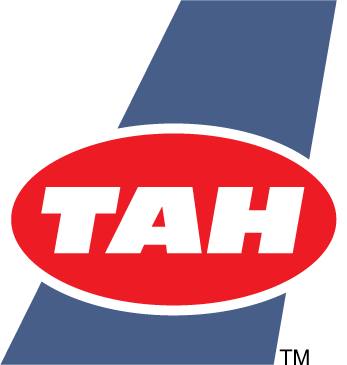 Subscribe, or buy single issues from our online shop
Issue 45 will be published on
October 15, 2023