Issue 41: out now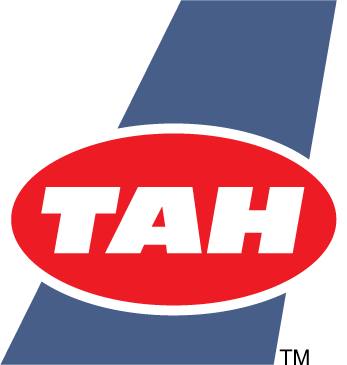 Subscribe, or buy single issues from our online shop.
Issue 42 will be published on
January 15, 2023
About the current issue
Welcome to The Aviation Historian, the print and digital quarterly journal for seasoned enthusiasts who want to explore the lesser-known paths of flying history.
Just as our current issue, TAH41, was going to press in the first half of September 2022, the sad announcement was made that Her Majesty Queen Elizabeth II had died. During Her Majesty's 70-year reign, Britain saw epochal changes to virtually every aspect of life – not least in technological advancement within aviation. In 1952, the year The Queen ascended to the throne, a BOAC de Havilland Comet completed the world's first fare-paying scheduled jet service to Johannesburg. Thirty years later British-designed and -built aircraft helped her forces to secure UK sovereignty for the Falkland Islands against Argentinian invasion.
These two of the many significant milestones in her reign are reflected in this issue: the first by Professor Keith Hayward FRAeS, who concludes his three-part series on the Comet's knotty relationship with Her Majesty's Government; and the second by Chris Gibson's revelation of a secret 1982 RAF plan to bomb the Argentinian mainland with a single Vulcan, which would then return to the UK — via Hawaii, mainland USA and Canada. Would such a mission have affected the prevailing political and military calculus? Might it have changed the crucial balance of support among other nations? It's a fascinating "what if ..."
This issue also introduces a brand-new technological series, in which world-class illustrator Ian Bott gets "under the bonnet" of some of the many and varied aerial weapons developed by the British. To kick off the series, he teams up with Hawker Typhoon specialist Matt Bone to examine the nuts and bolts of the RP-3 rocket projectile; future subjects include the Firestreak and Bloodhound air-to-air and surface-to-air missiles respectively.
Elsewhere in TAH41, we cover our usual eclectic mix of topics. On the military side, Robert Forsyth and Andreas Dillmann conclude their two-part biography of Second World War Luftwaffe long-range reconnaissance pilot Karl Friedrich Bergen; Peter Lewis examines Switzerland's evaluation of the LTV A-7G Corsair II (and why it didn't, in the end, buy any); Cdr John Ford RN (Retd) defends the reputation of the Supermarine Scimitar; and Bill Cahill opens a two-part exploration of the USA's use of drone aircraft (including unmanned B-17 Flying Fortresses!) during post-WW2 atomic weapons testing.
On the civil side, Maurice Wickstead begins a two-part history of French independent airline UTA; and David H. Stringer embarks on an over-ambitious global tour using scheduled air services in 1937.
Of course, TAH also likes to look at experimental flying, record attempts etc, and this issue is no exception. Jean-Christophe Carbonel describes how French test pilots came to the UK to fly the Short SC.1 in order to gain experience for their own country's jump-jet programme; Dr Tim Jenkins shines the spotlight on a forgotten 1927 RAF long-distance record flight made in a Hawker Horsley, but almost immediately eclipsed by a certain Charles Lindbergh in his Ryan NYP; and Lennart Andersson profiles Glenn Warren Brophy, who in 1931 attempted the first non-stop solo flight from China to the Philippines.
Finally, publication of our 41st issue also marks the tenth anniversary of The Aviation Historian's launch: our very first issue came out on October 22, 2012. Ten years have well and truly flown! Many thanks to all our readers, authors, artists and other supporters for playing a valued part in our fiercely independent venture.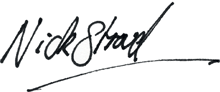 Nick Stroud, Editor