Issue 40: out now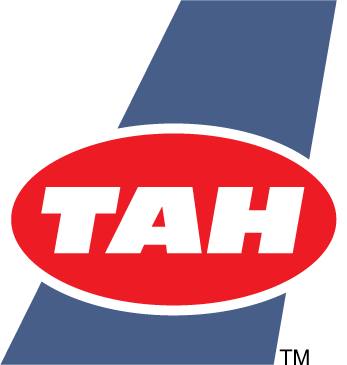 Subscribe, or buy single issues from our online shop.
Issue 41 will be published on
October 15, 2022
About the current issue
Welcome to The Aviation Historian, the print and digital quarterly journal for seasoned enthusiasts who want to explore the lesser-known paths of flying history.
This is our 40th issue, the publication of which marks an important milestone for us – the completion of ten years of operations. When we launched in October 2012, we knew we faced the stiffest of headwinds, and that it would be a perilous journey with a fair bit of turbulence ahead. We were starting from absolute sea level with a long climb in front of us, with only our reputations – and a polestar sense of pure bloody-mindedness about what we wanted to achieve – to guide us. (Having an enthusiastic cadre of world-class aviation history contributors aboard obviously helped too ...) With the wind set fair(ish), off we went into the wild blue yonder. And now here we are a decade later, with 40 issues of the journal and three co-published books* under our belt.
I'd like to take this opportunity to pay tribute to my long-standing (and often long-suffering) TAH copilots – Mick, Amanda and Lynn – who have unfailingly provided expert navigation (and the occasional crucial course-correction!) over what has become a long-distance endeavour, and without whom there simply would be no TAH. A huge debt of gratitude is also due to those who believed in the idea and gave us the means to pursue it – you know who you are. It's not only TAH (and of course HM The Queen) celebrating a significant anniversary in 2022, however. Several articles in this issue have a commemorative element, including the 40th anniversary of a prospective plan to use Buccaneers in the Falklands; the first aerial crossing of the South Atlantic 100 years ago; and a visit made to West Germany 60 years ago by the late, great Roy Braybrook, former Hawker design office alumnus, respected aviation writer and (on a personal note) family friend, who died on June 13, 2021.
Elsewhere in TAH40, Vic Flintham explores the evidence about the RAF's use – or not – of chemical weapons during the inter-war period, a thorny and emotive issue; we continue Prof Keith Hayward's three-part series on the political background to the eventful de Havilland Comet airliner venture; and Robert Forsyth and Andreas Dillmann begin a two-part account of the career of Karl Friedrich Bergen, a Second World War Luftwaffe long-range reconnaissance pilot.
The subject of armament is perennially popular amongst readers and yet, like aero-engines, is relatively little-explored. We help to redress the balance in this issue with Matthew Willis's investigation of a further factor in the RAF's decision not to switch from rifle-calibre to medium-calibre machine-guns in the late 1930s.
As always, we like to cover offbeat subjects, and in TAH40 we tell the story of the sole GAL Cygnet to go to Argentina, where it hunted for Nazi submarines. We also look at 19th Century inventor Philip Brannon and his hopelessly improbable flying-machine designs; and at how, after Denmark was occupied by German forces in 1940, its military pilots set up an air unit in Sweden.
Finally for this 40th issue roundup, but perhaps most importantly, thanks to you, our readers; we literally couldn't do it without you. Here's to the next ten years!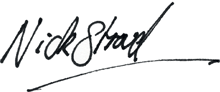 Nick Stroud, Editor
* Alan Cobham: The Flying Legend by Colin Cruddas; First Through The Clouds and Echoes From Dawn Skies, both by Frederick Warren Merriam. All published in association with Pen & Sword Books.