Issue 32: out now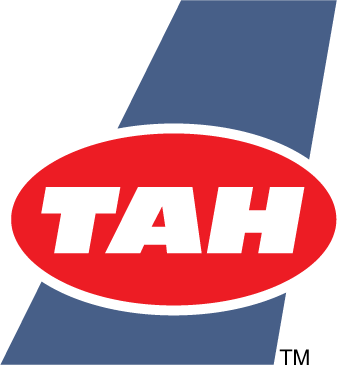 Subscribe, or buy single issues from our online shop.
Issue 33 will be published on
October 15, 2020
CORONAVIRUS: During the pandemic we are aiming to continue business as usual; any changes to that will be announced here. However, owing to the constantly changing situation across the world, there are currently some countries to which we cannot deliver packages. If you are ordering print issues or a subscription from one of these countries, we will contact you by e-mail before we process your order. In the meantime, best wishes to all our readers and supporters worldwide, for blue skies and happier days.
About the current issue
Thankfully for us here at The Aviation Historian, business continued very much as usual during the Coronavirus pandemic, as we worked on our 32nd quarterly issue. We are acutely aware that not everyone has been so lucky, so we look forward to better times for everyone.
Although (maybe even because) there have been no airshows to attend during lockdown, nor museums or restoration workshops open to visit, we have seen a healthy uptick in the number of people ordering subscriptions and back-issues (even full sets). This pause in normal life has evidently provided us all with time to catch up and even expand – finally – on the aviation-history reading we love to do. Silver linings and all that . . .
Nevertheless, it has been a strange three months since I sat down to write my Editor's Letter for TAH31 in late March, just as we were being instructed here in the UK to prepare for an indefinite period stuck indoors, with similar directives being issued more-or-less globally. Now, though, there is cause to be hopeful that things may be returning to some semblance of normality. On the downside, although this year sees a number of significant anniversaries – including the 80th anniversary of the Battle of Britain and the 75th anniversary of both VE- and VJ-Days – it seems extremely unlikely that we will be able to celebrate and commemorate them as we might wish. In this issue we mark the first of those anniversaries with Greg Baughen's tribute to "The Few", forced to fight a different war from the one they had been preparing for, forging fighting tactics "on the hoof" almost daily – which makes their contribution to Britain's survival all the more remarkable.
Our cover story in this issue is the second half of an interview with the late Lt-Col Fern Villeneuve AFC RCAF, founder leader of Canada's Golden Hawks aerobatic display team. Our front-cover image of four of the team's Canadair Sabres, trailing coloured smoke while inverted above Niagara Falls, encapsulates the brio with which Villeneuve ran the operation.
Turning back to subjects on this side of the Pond, we have a major feature on Short Bros' troubled political history in Britain's post-war aviation industry, written by Prof Keith Hayward FRAeS. It is part of an ongoing series in which Keith places military and civil aircraft types and their manufacturers in the wider context.
As always in The Aviation Historian, we like to present articles on offbeat subjects. This issue's crop includes an analysis of the fatal crash of the one-off Cierva Air Horse giant helicopter 70 years ago, and the story of Sweden's obscure and undistinguished inter-war parasol-winged fighters the FVM J 23 and J 24 – the latter prototype so woefully misbegotten that it was actually rebuilt as a biplane: hardly a ringing endorsement of the original design. We also look at Channel-flight pioneer Louis Blériot's much less well known plans for VTOL aircraft and "aerial runways", and a World War Two "anti-g suit" which, essentially, was like wearing a chest-high pair of fisherman's waders which were filled with two gallons of water. Not disconcerting in the least while attempting to keep an enemy aircraft in your sights.
Other articles in TAH32 include Maurice Wickstead on Italy's Forgotten Airlines; the crucial but little-known World War Two aerial engagement over Sidi Bou Zid in Tunisia; Heinkel's post-war mixed-power He 31 fighter project; and a 1950s Hawker concept which looks like something from The Hitchhiker's Guide to the Galaxy. Never say that TAH has not done its best to distract you from the pandemic.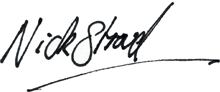 Nick Stroud, Editor