Issue 33: out now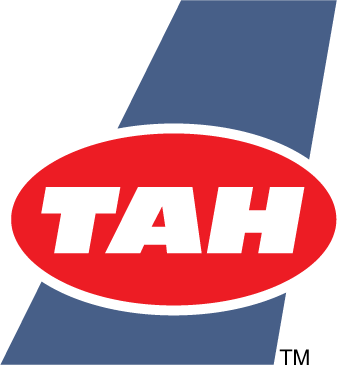 Subscribe, or buy single issues from our online shop.
Issue 34 will be published on
January 15, 2021
CORONAVIRUS: During the pandemic we are aiming to continue business as usual; any changes to that will be announced here. However, owing to the constantly changing situation across the world, there are currently some countries to which we cannot deliver packages. If you are ordering print issues or a subscription from one of these countries, we will contact you by e-mail before we process your order. In the meantime, best wishes to all our readers and supporters worldwide, for blue skies and happier days.
About the current issue
First, a sincere thankyou to all our readers and subscribers who have supported The Aviation Historian through the Covid-19 pandemic. Our latest figures show overall issue sales up a whopping 19 per cent year-on-year, as enthusiasts continue to discover us for the first time and join our growing worldwide band of devotees. A recent e-mail from Peterborough, UK-based subscriber Jim Goodliff rather encapsulates the appeal of our high-quality compact-format quarterly journal: "I have been a very enthusiastic (though entirely amateur) student of aviation for more than 60 years, but your little 'books' are answering questions and taking me into entirely new areas. I am a total fan – getting close to rating you with Alex Henshaw, Winkle Brown or Roland Beamont in my hall of aviation heroes – thanks!" Illustrious company indeed!
Our latest issue – our 33rd – is published just under 75 years after Lord Brabazon of Tara delivered, in December 1945, the last of his reports based on the work of his Committee, originally convened in late 1942 to examine the prospects for the UK's post-war civil aviation industry. Intended to prepare the soil in which to plant post-war flags of prosperity for Britain and its Dominions, the Brabazon Committee's recommendations were largely prescient and well-conceived from a technical and operational standpoint, but the political methodology required to put them into action was too complex, and the industrial base too diverse and sedentary to implement them at the pace required to grasp the lead envisioned by the Committee. In this issue, using contemporary official sources, Professor Keith Hayward examines the political and industrial aspects of the Committee's work, to be followed in TAH34 by Ralph Pegram's analysis of BOAC's frustrated relationship with the Committee and the proposed hardware that the airline felt it needed – but didn't get. It's a classic Great British story of political muddle, industrial inertia and lost opportunities.
Although encompassing a typically wide spread of subjects, this issue definitely also has something of a French flavour. We have Jean-Christophe Carbonel describing the 1920s experiments of Jean de Chappedelaine in using centrifugal force as a means of lift and propulsion; and trailing in its (optimistic) wake is Thomas Withington's exploration of the possibility of Dassault's Mirage IV as a TSR.2 replacement for the RAF in the mid-1960s. Albert Grandolini opens his multi-part biography of Cambodian MiG-17 and Skyraider pilot Major Su Sampong, who was posted to France to hone his fighter skills before returning to serve with the Aviation Royal Khmère, an air arm largely built on French military aviation principles; and Amaru Tincopa charts the career of the Nieuport-Delage NiD 122C1 parasol monoplane fighter in Peruvian service. It was not a conscious decision to "theme" the issue, but this Gallic saveur hopefully lends it a certain piquancy.
Elsewhere in TAH33's pages, electronic-warfare specialist Bill Cahill charts the USAAF 25th Bomb Group's use of the de Havilland Mosquito in laying screens of "chaff" to blind German radar ahead of the Eighth Air Force's bomber streams; Vladimir Kotelnikov explains how the USSR brought aviation to Afghanistan 60 years before its ultimately futile war there in the 1980s; and Maurice Wickstead concludes his three-part series on Italy's forgotten airlines. All this and more is ready to be discovered in TAH33. As new subscriber Dick Metcalfe-Thomas of Lowestoft told us in July: "I received your wonderful magazine about a week ago; I think I have read every single word in it, I just cannot put it down! I take several other aviation mags, but they don't stand an earthly against yours. Well done".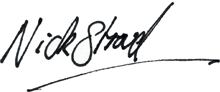 Nick Stroud, Editor